Main Content
Front Intro Headline
Management has become a dirty word. We are here to fix it.
Founded in 2017, we are a talent management agency that prides ourselves on doing things differently.
We believe in relationships.
Estate Five assesses opportunities from various tactical vantage points while always exercising full transparency – with both talent and brands alike. This enables us to be strategic, direct, ethical, nimble, efficient – and, we're rather pleasant, too!
We don't believe talent can be reduced to a follower count.
We are data-informed, versus data led; meaning we take numbers into account without limiting ourselves to stats alone. We work to connect our talent with top brands looking to establish meaningful connections with relevant audiences, and deliver results that are never murky or vague.
Campaign Text
To date, Estate Five has executed thousands of campaigns across 12 different industries with 77 influencers who collectively boast a +45% growth in monthly engagement. Here's a sampling of our talent:
Everyday Pursuits x L*Space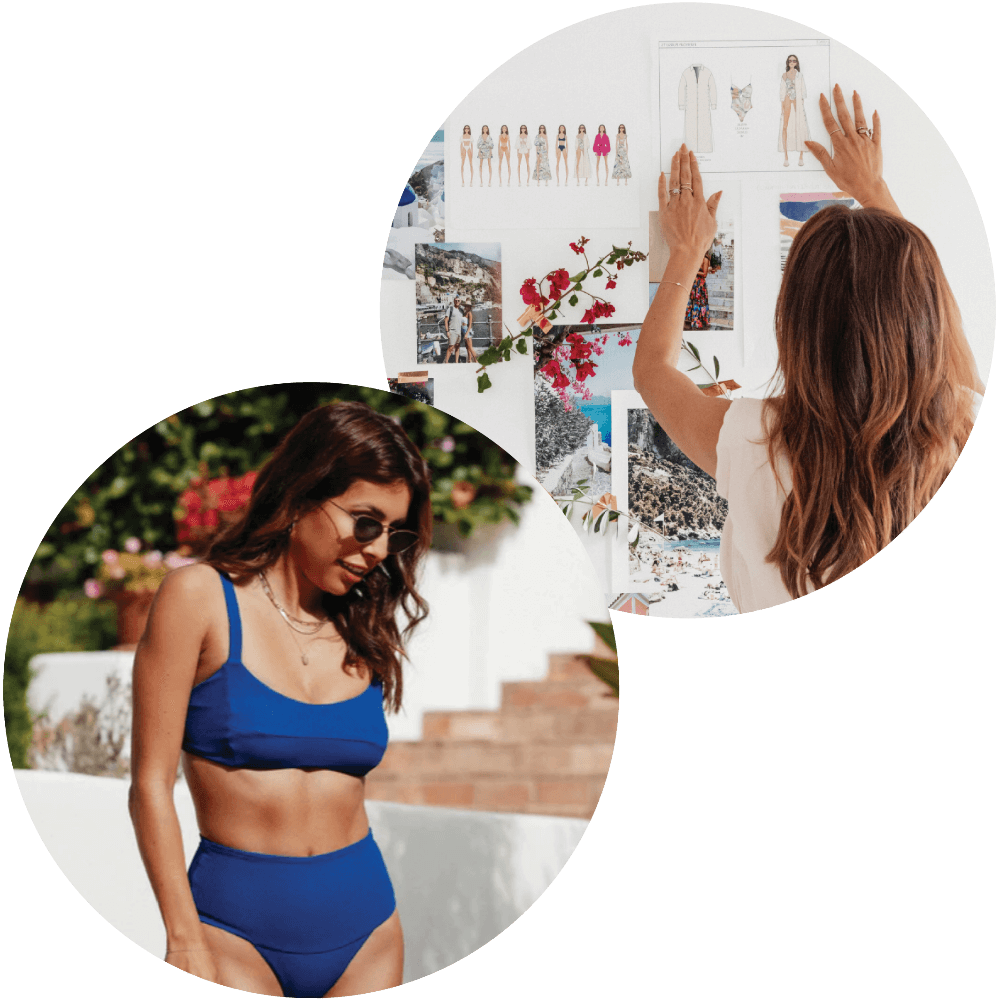 Everyday Pursuits x L*Space
Ashley Torres of Everyday Pursuits has successfully launched two licensed collections with L*Space, consisting of swimwear and resort apparel. A true brand loyalist to L*Space, Ashley has worn the brand for over half a decade clocking hours of beach time with her family as a california-based influencer. L*Space's aligned brand ethos to Everyday Pursuits made for a symbiotic relationship, propelled to success with Ashley's attention to size-inclusivity and interest in her audience's feedback.
Francis Lola x Samsung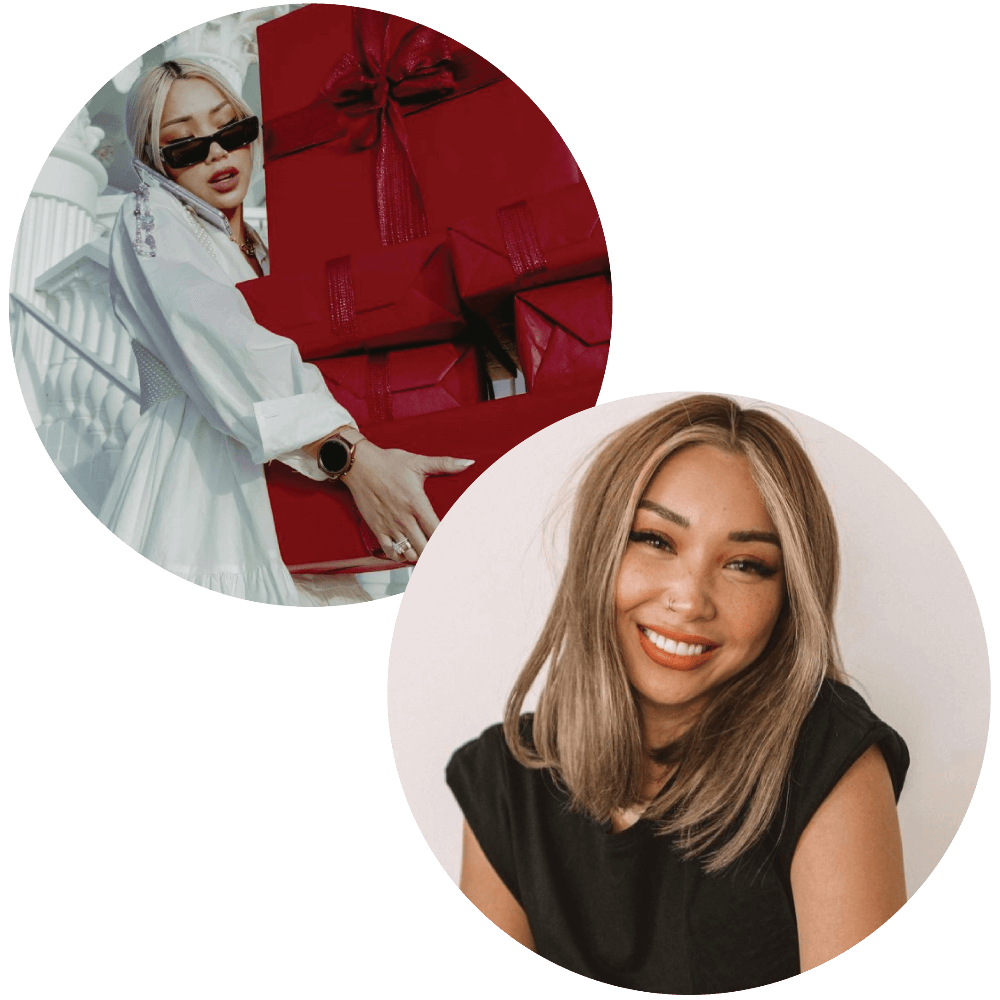 Francis Lola has partnered with Samsung for an immersive two year activation surrounding the launch of their digital Galaxy ecosystem of products. By creating high-quality video content, Francis exercised her creative freedom to showcase the range and versatility of the new Galaxy devices–– highlighting each as a necessity for creating content. The format of this project along with Francis' keen eye for a compelling storyline has made this a home-run partnership.
Liz Adams, Olive Lane Shop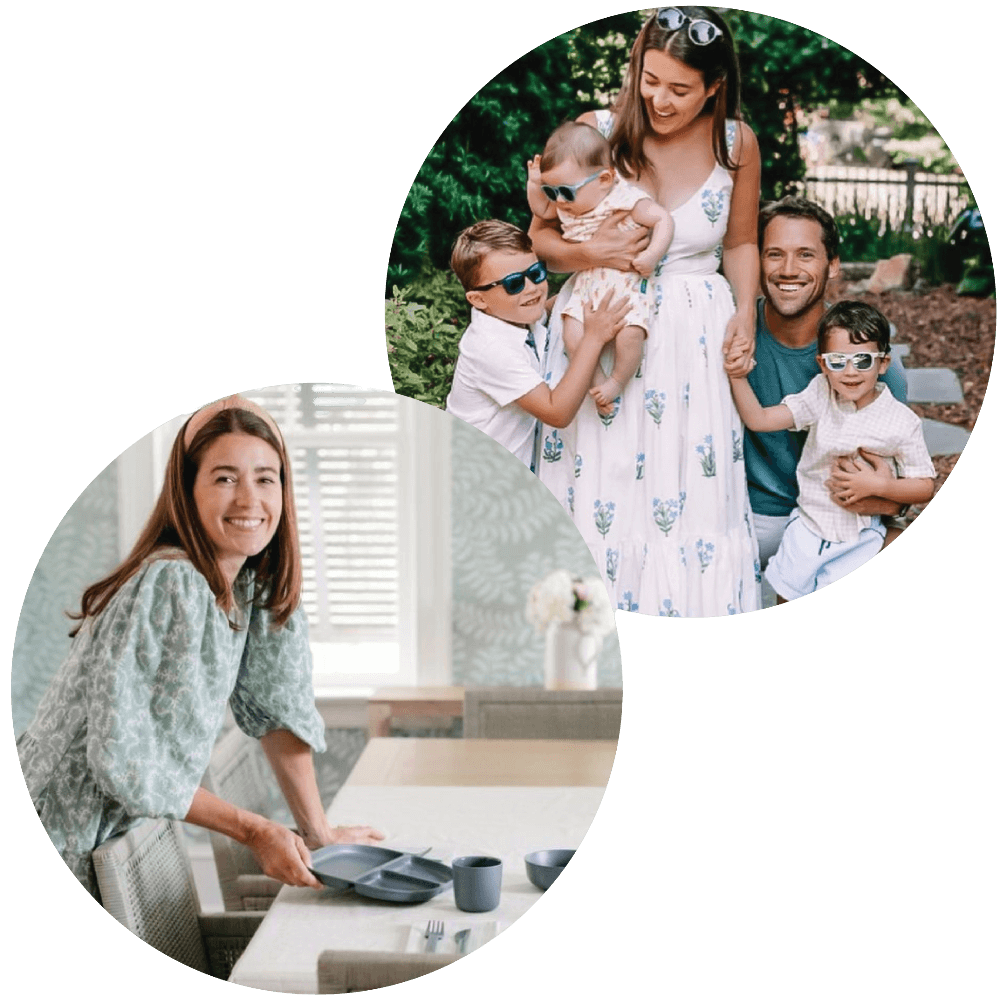 Liz Adams, Olive Lane Shop
After spending a decade growing a loving community of not only engaged, but also shopping-focus followers, Liz Adams of Hello Adams Family extended her brand one step further and created an online storefront, Olive Lane. As a natural extension of her brand, Olive Lane is a new destination for Liz to share recipes, stories and products with her audience that celebrates mealtimes and the cherished moments at home.
Makeda Saggau-Sackey of Glamazon Diaries, Vogue, David's Brida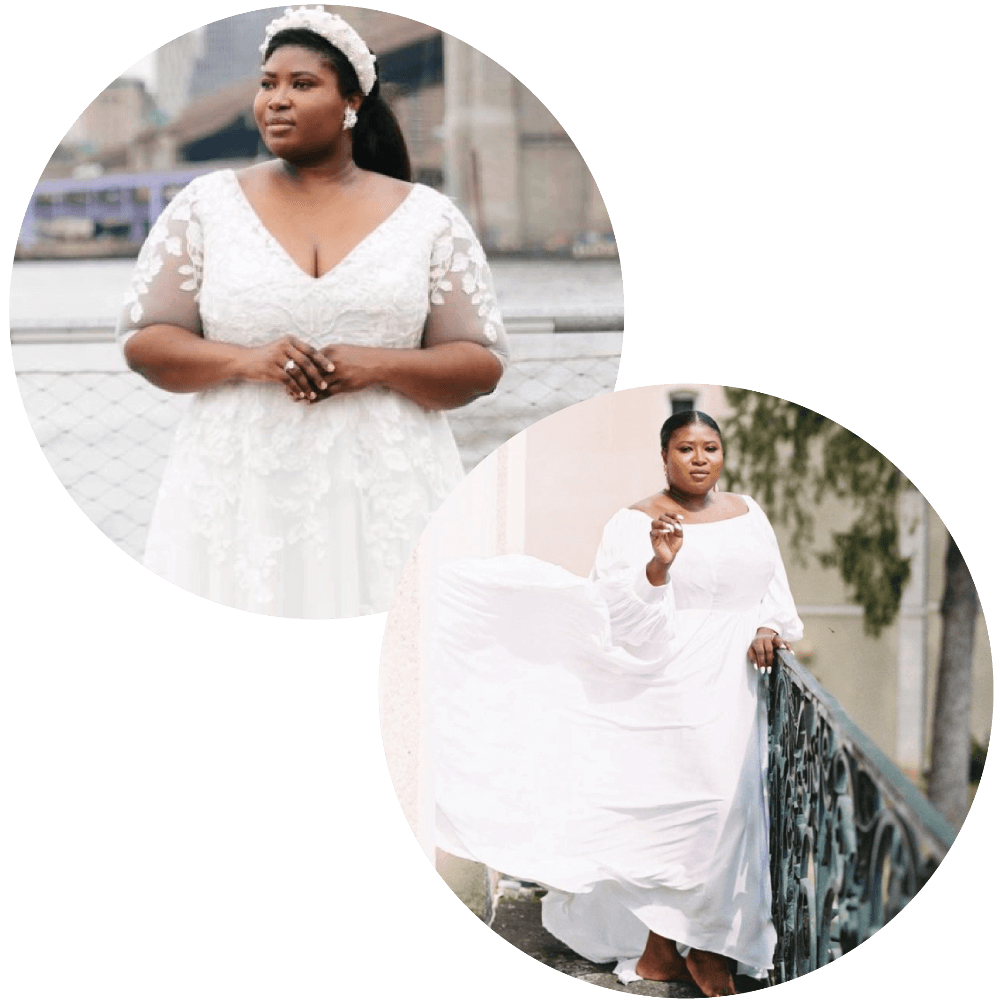 Makeda Saggau-Sackey of Glamazon Diaries, Vogue, David's Bridal
Following her glamorous nuptials in 2021, Makeda has become a go-to guru for all things wedding –– providing her audience with valuable content and inspiration to navigate the booming wedding industry. Her experience has set an example for Black brides, Plus size Brides, interracial couples and multicultural couples. By sharing her unique perspective, Makeda has made the bridal industry a more inclusive space and garnered the attention of large trade publications like @stylemepretty, @vogueweddings and @overthemoon.
Go Clean Co, Ruggable Commercial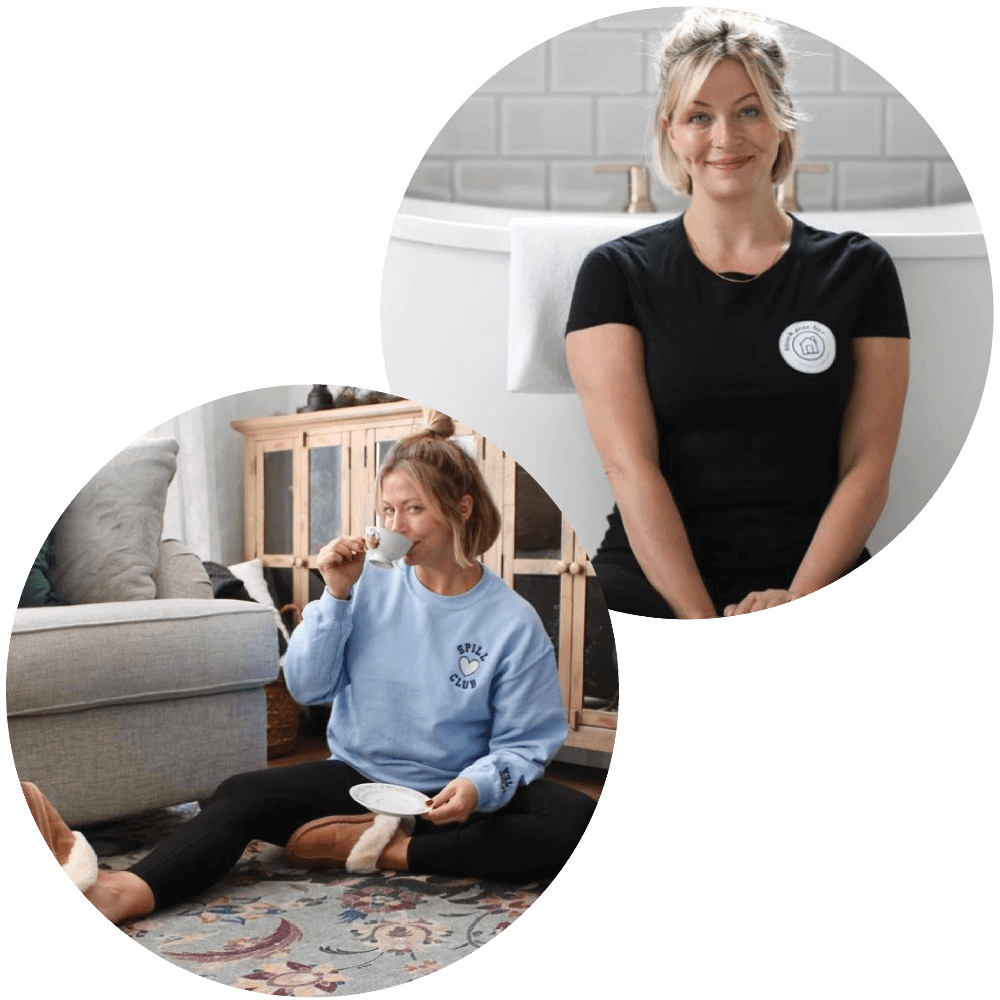 Go Clean Co, Ruggable Commercial
Sarah McAllister of Go Clean Co quite literally swept the nation during the height of the pandemic with her cleaning account filled with bleach tips and laundry hacks. Her mesmerizing demonstrations and candid can-do attitude amassed over two million clean-enthusiasts in under two years, with a story rate that has never dipped below double digits. For a rug company prized on at-home cleaning, this was a match made in heaven. Go Clean Co's compelling commercial hit record views and impressions since its launch in 2021. Move over, Mr. Clean!
Caralyn Mirand Koch x Amazon The Drop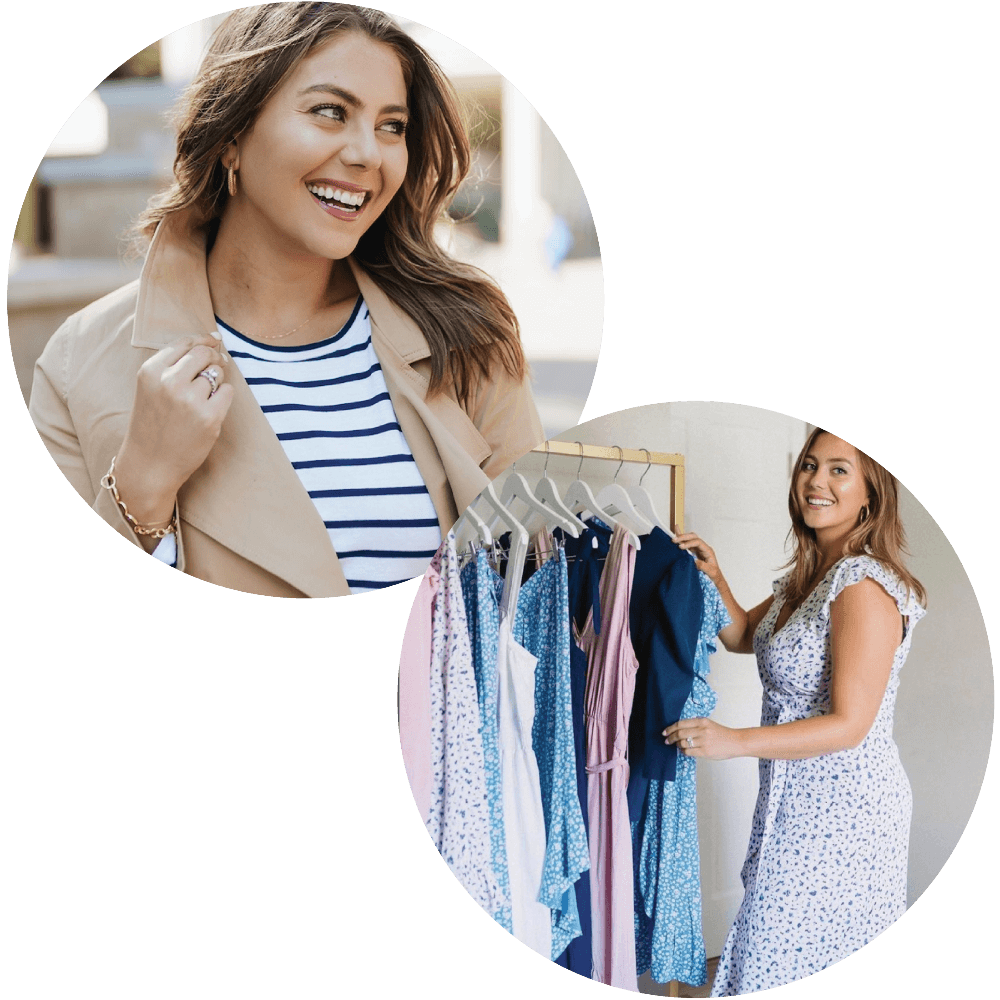 Caralyn Mirand Koch x Amazon The Drop
Caralyn Mirand Koch has had two blockbuster years with the success of four consecutive Amazon Drops, to her countless campaigns focused on body positivity. Caralyn's first Amazon Drop in 2020 was the first drop to include extended sizing, as Caralyn has established herself as a confidence crusader with an audience who deeply values her style tips.
Lindsay Silberman, Sephora Squad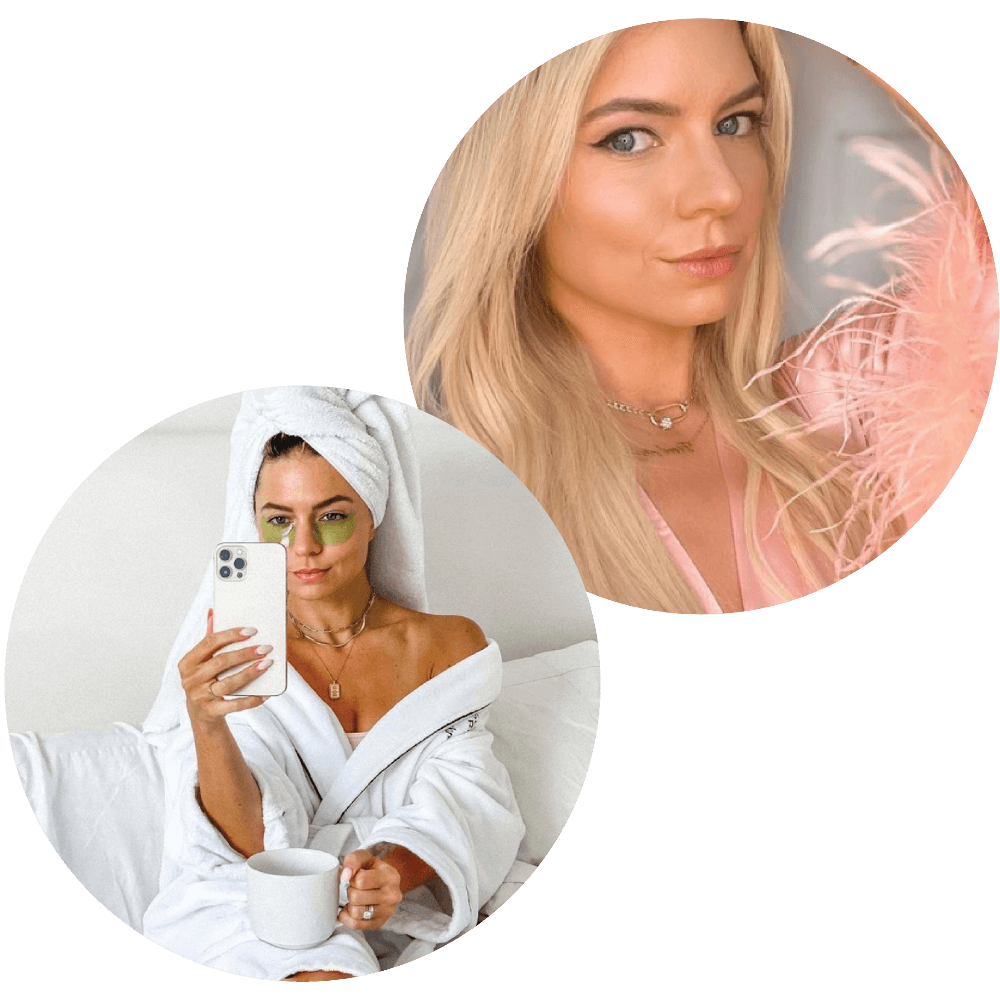 Lindsay Silberman, Sephora Squad
Sephora has a unique formula on building brand loyalty, and Lindsay Silberman has over 1,500 5-star reviews. In July 2021, Lindsay was chosen to be a member of the selective Sephora Squad ambassador program that requires application and follower recommendations. With over 5,000 applications submitted, Lindsay was selected as 1 in 72, and received 1,540 follower testimonials. The program is made up of a unique and inspiring group of storytellers with a diverse range of followers, points of view, and interests. Lindsay is going on year two of the successful partnership.
Brands Text
Our campaigns generate awareness, shift perception, drive engagement, and create quality content that converts.
How We Do It Text Area
We have a dedicated team, spanning two cities (and time zones) working to get it done. The all-consuming, problem-solving, professional dedication who will go above and beyond every.single.time. To say we're proud of this team is an understatement.  We currently have 35 employees. Our executive team and VP members consist of the following:
Lynsey
Lynsey
Partner and Chief Executive Officer
the average number of hours she gets to sleep per week thanks to her five babies – made up of two toddlers, two pups and E5
Suzanne
Suzanne
Partner and Chief Operating Officer
the number of years she has been in the luxury PR space, hustling for clients by day and drinking champagne at night
Tina
Tina
Partner
the average number of miles she travels on a monthly basis
Molly
Molly
Vice President of Creative Development
the average number of emails she sends a day, including those sent at night from her couch with two dogs
Lauren
Lauren
Vice President of Agency Relationships
the number of years she has worked in the influencer industry
Brands
If you're interested in campaigns and projects that deliver measurable results, let us show and tell you how our roster of talent is making waves, and allow us to make suggestions for your activations.
Talent
We are thoughtfully growing our roster. If you're interested in being considered for representation and hearing more about Estate Five's management style, we'd love to hear from you.
Stay Connected
Keep up to date with our latest news and announcements by joining our newsletter.